Item title
Special Activity Stats
Item information
This item can be used

∞

times
This item has

no

expiration date
This item can

not

be refunded
Item creation time
Sat Jan 11, 2020 2:37 pm
Item edit time
Thu May 12, 2022 9:23 pm
Item description
Based on 2 MODs:
Activity Stats MOD
y
NV who was here?
It's a fork from the extension:
https://github.com/RobertHeim/phpbb3_1- ... ivitystats
that seems to be abandoned.
And since the other ext wasn't retro-compatible with the olds mods, I decided to recreate it and make it compatible, so it is not compatible with the 3.1 extension, only with the old MODs.
So, it was fully updated for working with 3.2 and to be retro-compatible with the old MODs.
This version is compatible with phpBB 3.2.0+
Item images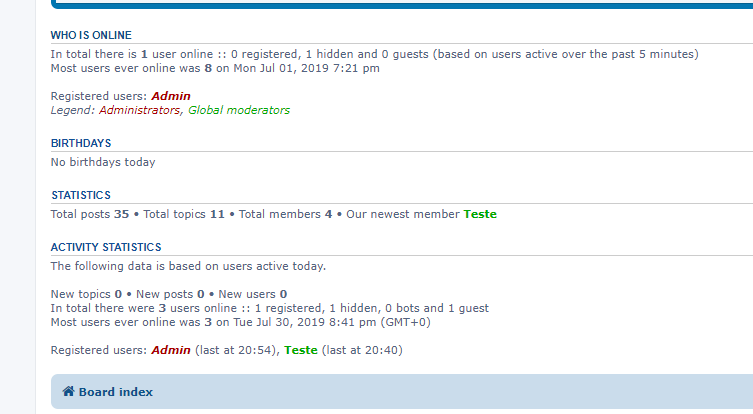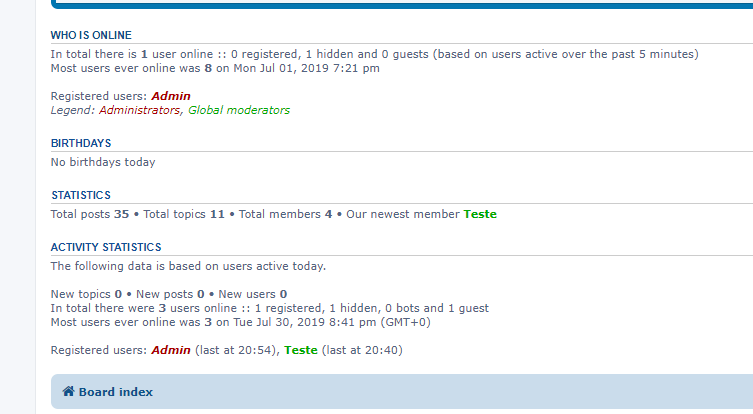 Related items
Related items