Item title
Special Birthday
Item information
This item can be used

∞

times
This item has

no

expiration date
This item can

not

be refunded
Item creation time
Sat Jan 11, 2020 3:08 pm
Item edit time
Wed Jun 22, 2022 11:24 pm
Item description
This extension is based on 3 existing extensions and 1 mod:
[MOD] Prime Birthdate Require
[CDB] phpBB Display Age Users
[DEV] Birthday Control
(This is still dev)
[RC] Registration Age
(This is too much complex and with important missing features)
Let's mix the best of this worlds and create something unique that really works and still keep it simple!

Note: I recommend using
AutoGroups
extension to be able to add users to group(s) based on their age/birthday.
Changelog:
1.1.0
(Future Release)
- I'll try to add minimum age per forum, so if I put Forum C as 18, then only people with +18 would be able to enter on that forum.
1.0.1
- Fix ban reason field not accepting multi-byte characters
1.0.0
- As Registration Age and Birthday Control I added an max. age restriction, so we can add an age limit for registrations.
- Added new option to make the age a required field, or optional.

- Added option to add the birthday field on registration screen.
- Compatible with
[3.2] [RC] Forcing Required Fields
so when is marked as required it will force it to all users.

- Added new option to allow/deny users to change their birthday once set.

- As Birthday Control I've added an option to UCP so users can decide who can see their age, but I even improved, you can choose if everyone, nobody or only friends.
- Registration Age and Birthday Control were limited on this, so I added an option to ACP to choose where the Age will appear: Viewtopic, Search (posts results), Memberlist (Profile view)
- Added User Logs when user changes their age so we can keep track of it

- Added Admin Logs when an user try to create an account with the wrong age, so we can keep track of users lying on their age

(Instead of adding complexity with birthday + registration birthdate as Registration Age did

)
Item images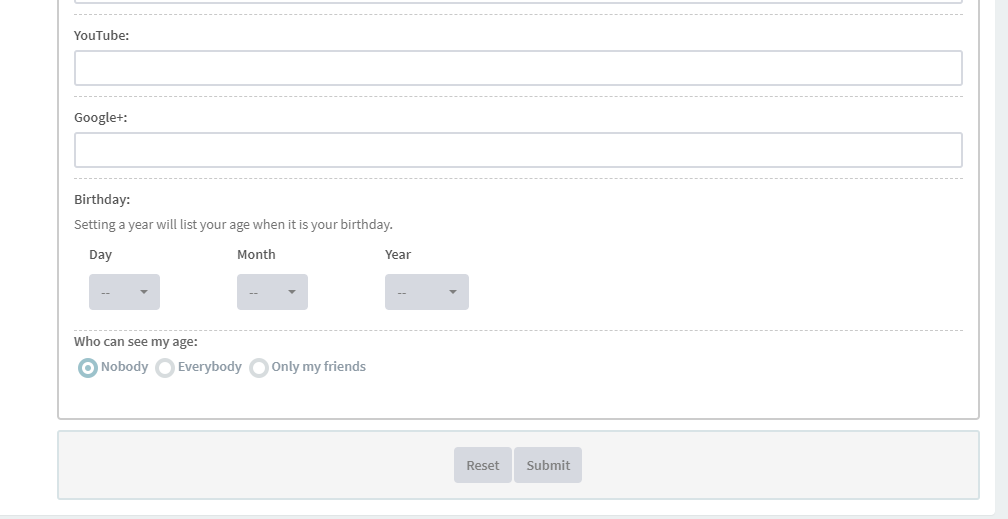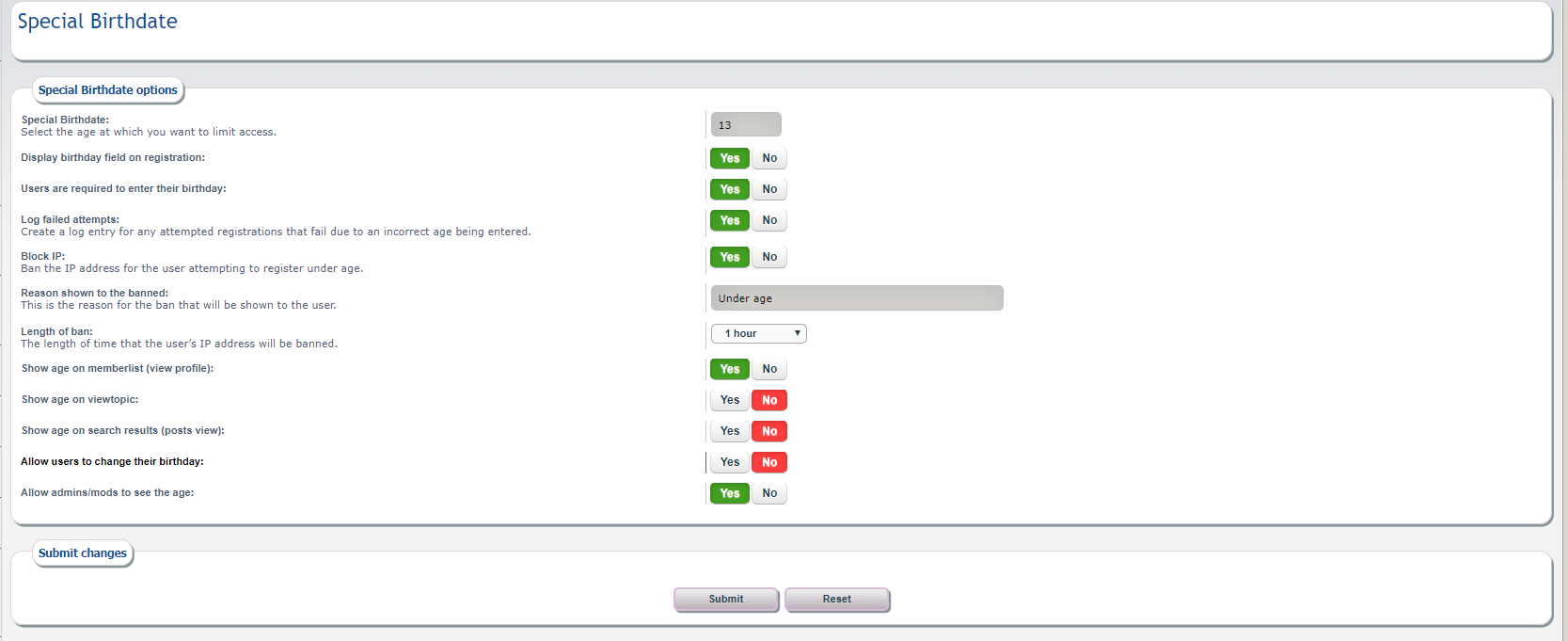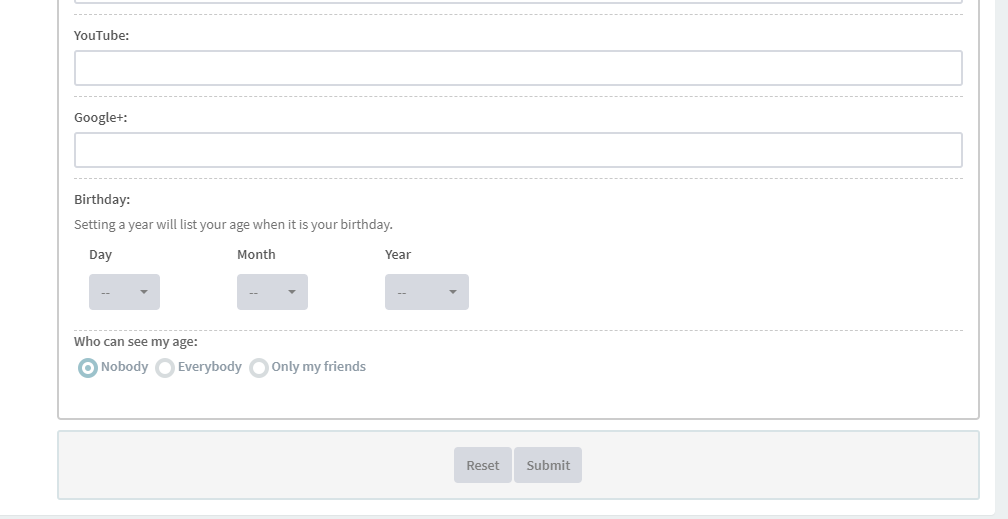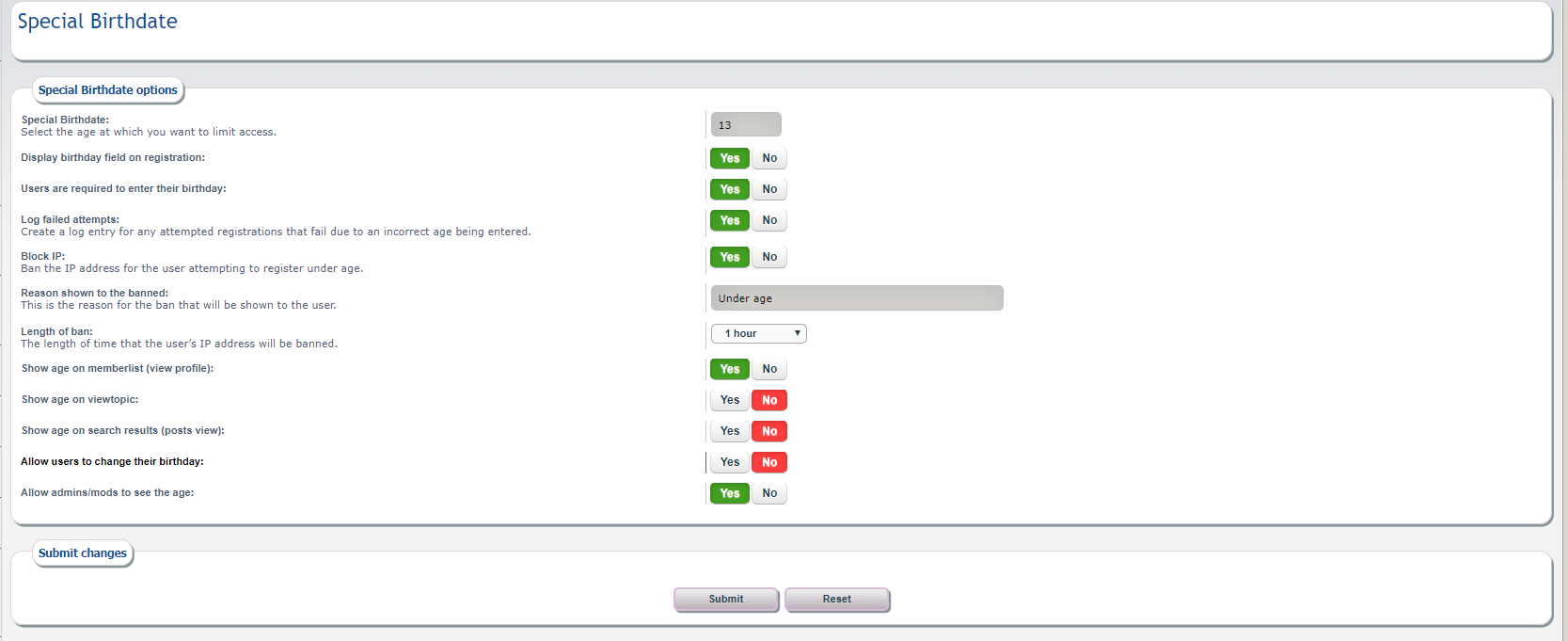 Related items
Related items