Item title
Best Answer Special Edition
Item information
This item can be used

∞

times
This item has

no

expiration date
This item can

not

be refunded
Item creation time
Sat Jan 11, 2020 2:39 pm
Item edit time
Thu Feb 10, 2022 11:24 am
Item description
It's based on the latest version that we can found here:
https://www.phpbb.com/community/viewtop ... ;t=2368876
An extension for phpBB 3.2.x that allows users to mark a post as the "Best Answer", which will then be quoted in the first post with a link to it. This is similar to IPB's feature.
NOTE: BBPoints is a requirement and needs to be installed.
Features:
Allow users to mark a post as the "Best Answer"
Answer is quoted in the first post with link to the post
Per-forum configuration
Permissions based
Answer post highlighted for distinction
Number of topics answered in viewtopic mini profile
Special Edition Features :
BBOOTS Theme
FLATBOOTS Theme
BBPoints integration
Nightstalker compatible
Notification when someone gives a best answer (Was added to oficial 1.0.1)
Notification when someone removes a best answer (Was added to oficial 1.0.1)
Email when someone gives a best answer
Email when someone removes a best answer
Added Logs
Code Refactored
Changelog:
v2.0.2
Added Arabic Language
Added French Language
Added Russian Language
Code Refactored to be up to date with oficial 1.0.2
Future:
Search topics a user has answered
Make BBPoints Optional
Item images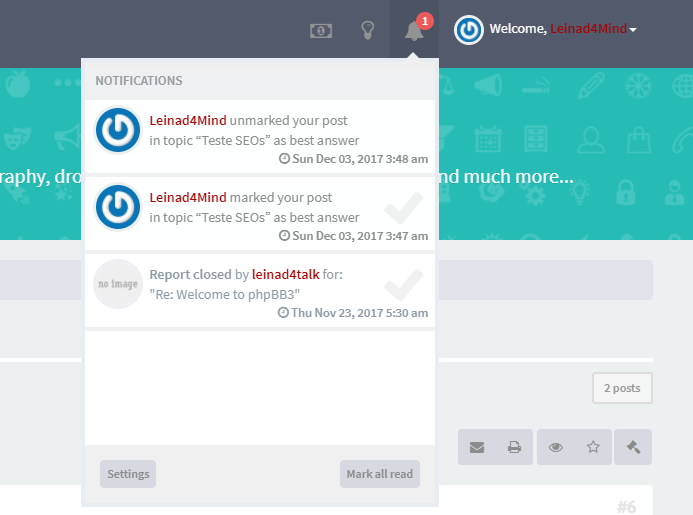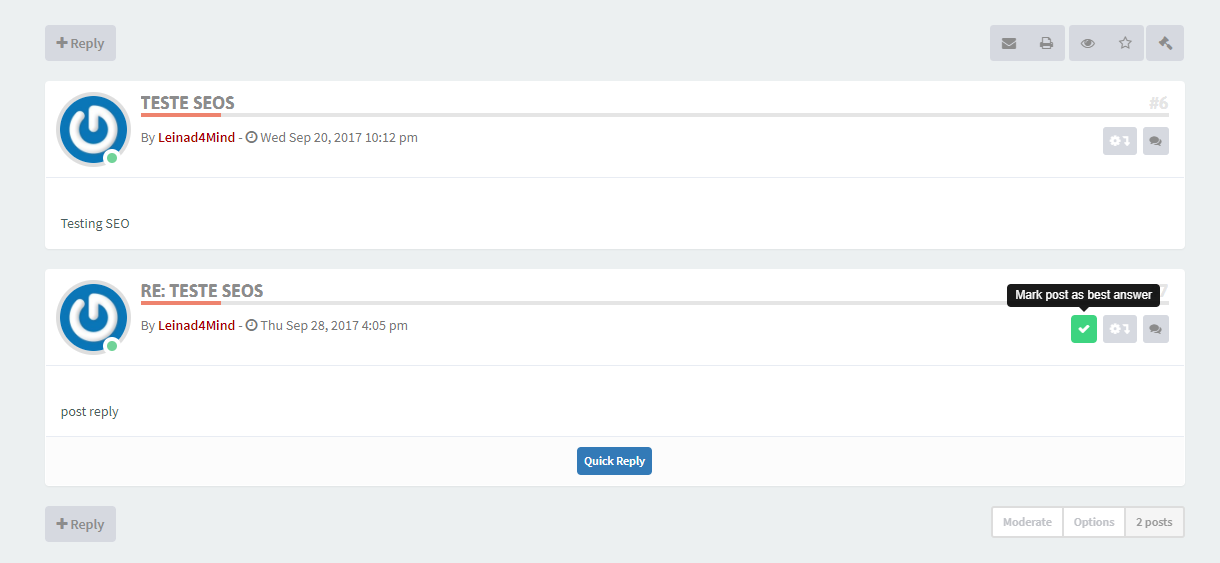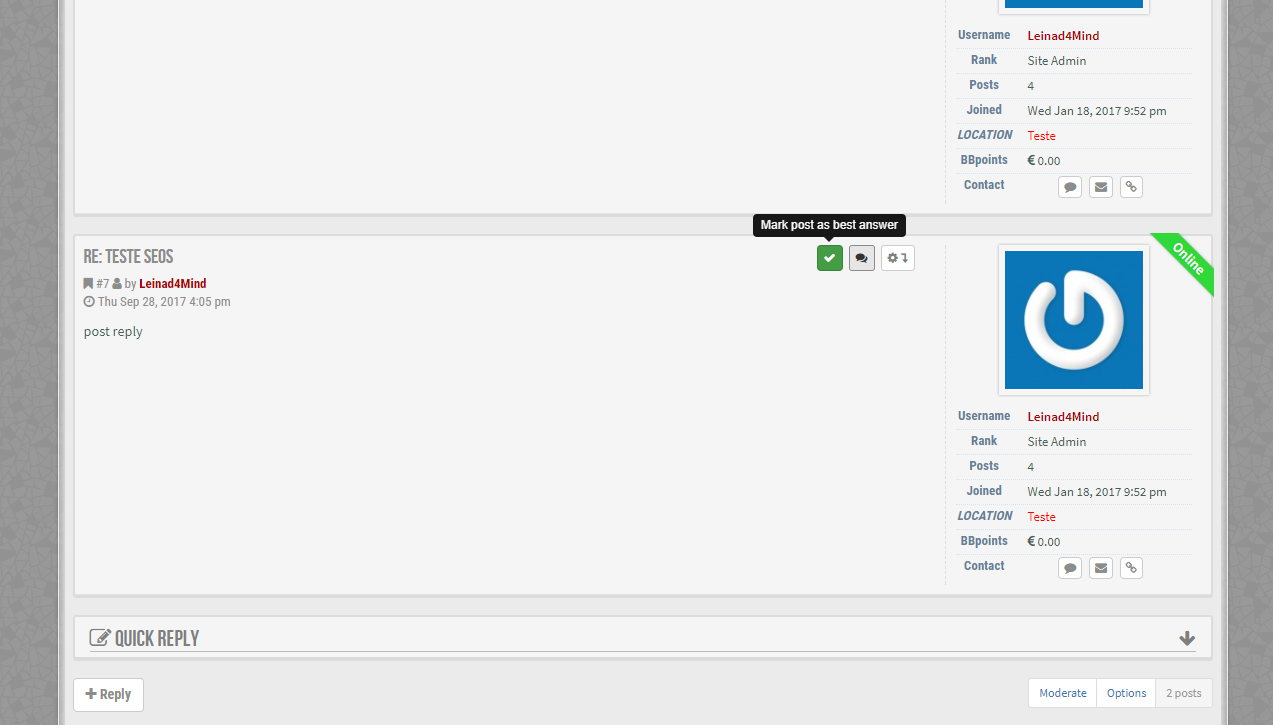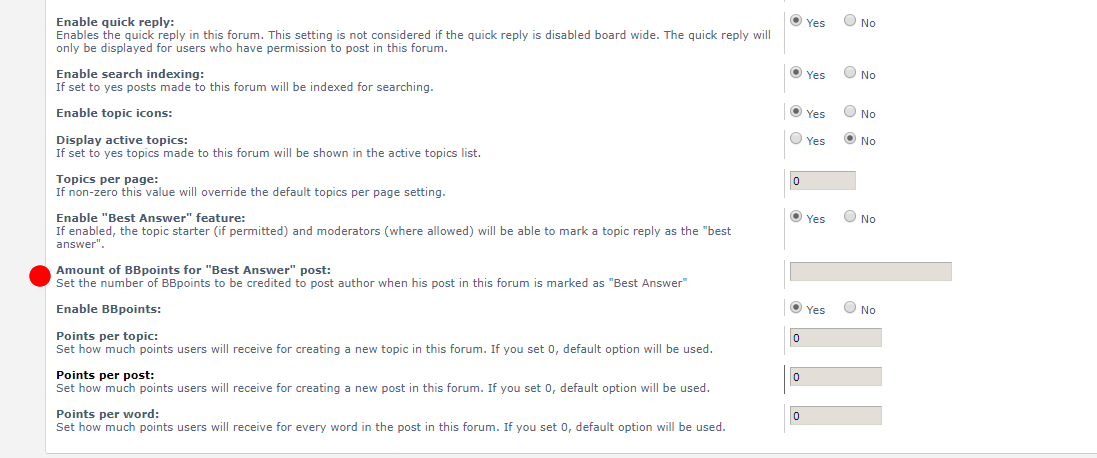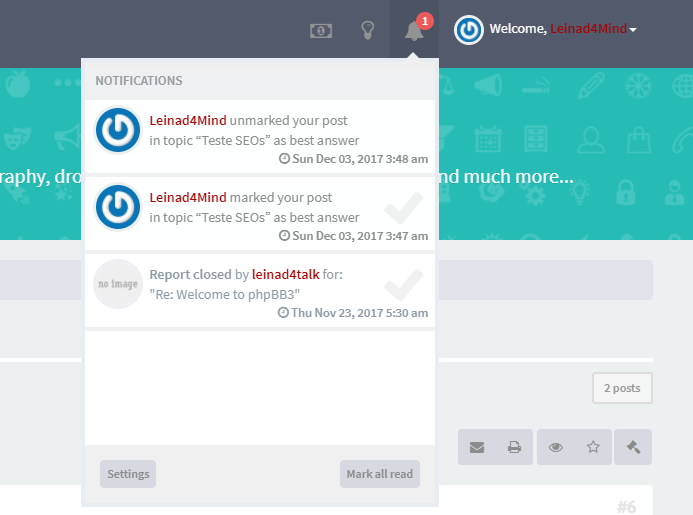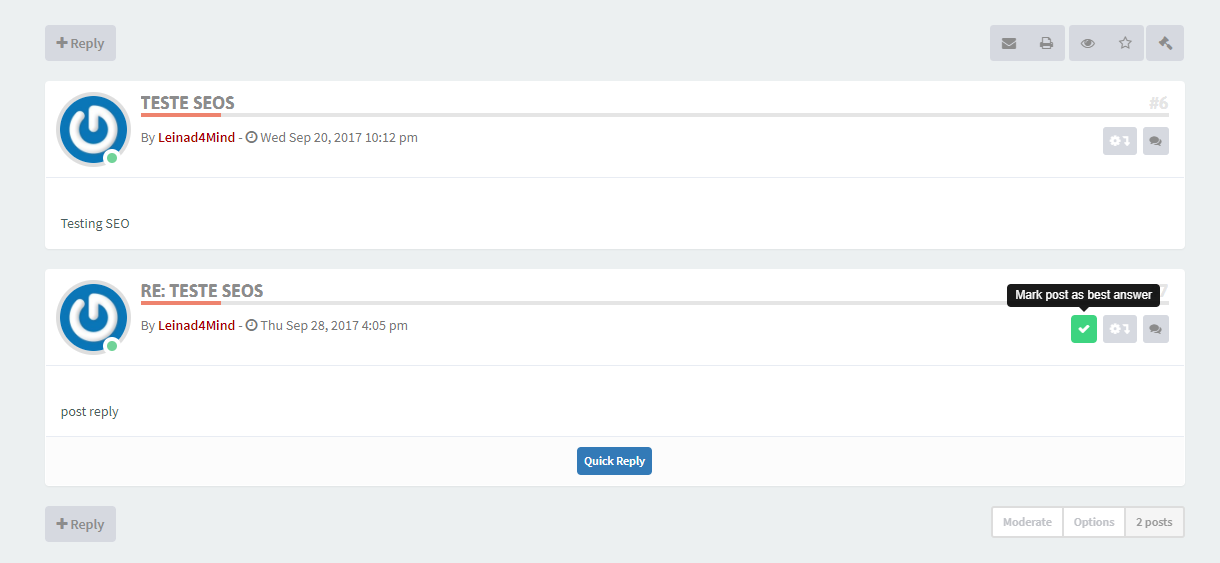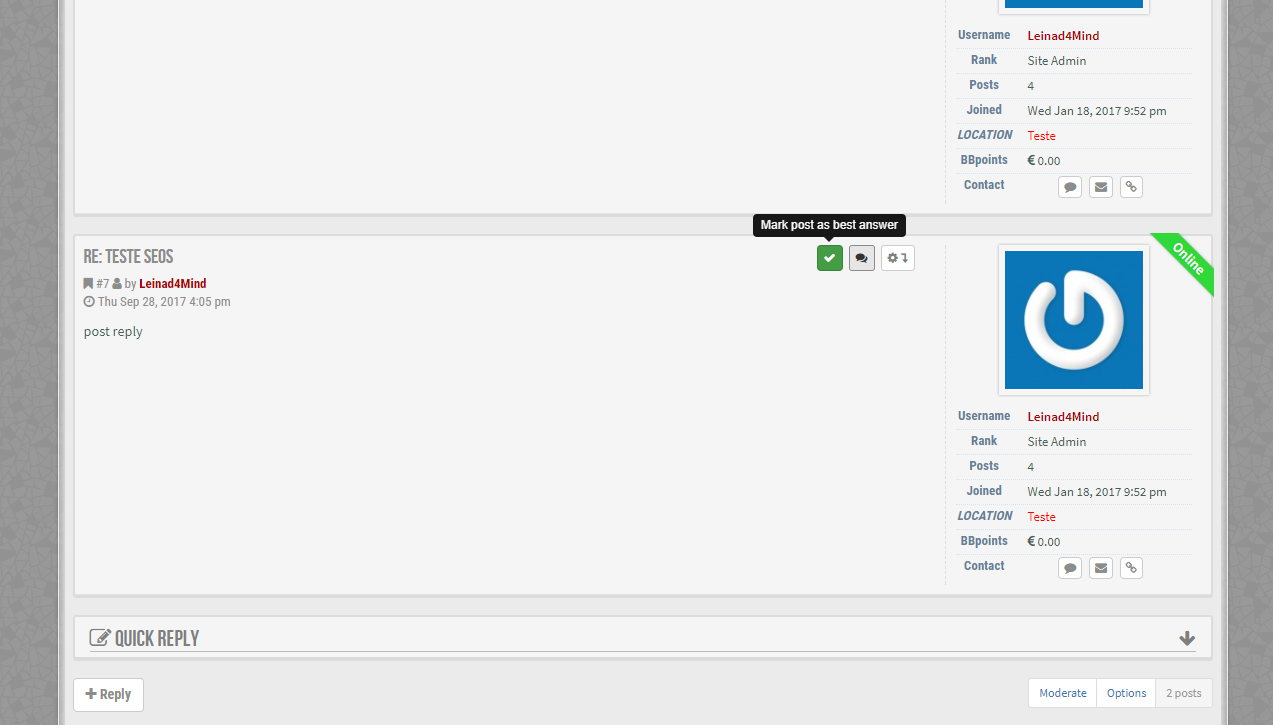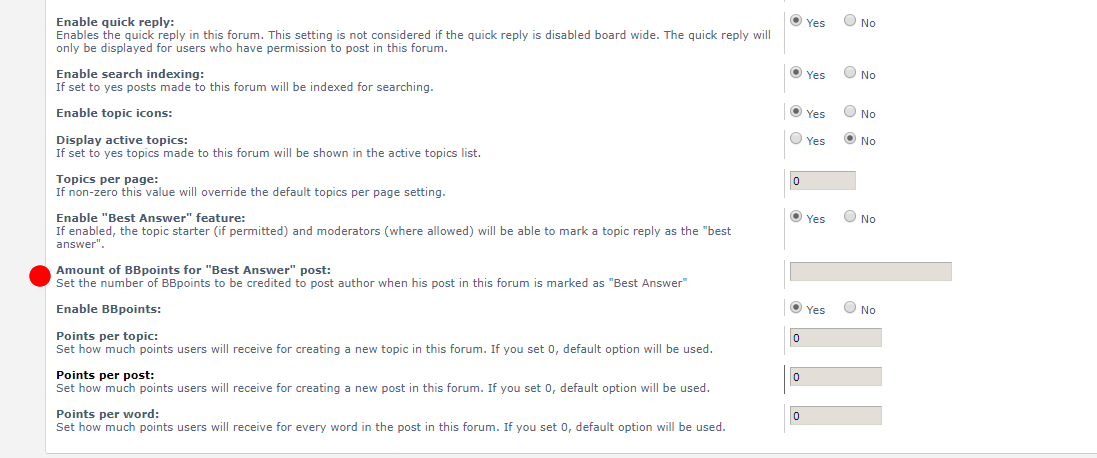 Related items
Related items